12 Months of Summer Around the World
Like it or not, winter comes each year and for many of us that means cold, snow and fewer hours of daylight. But, fear not, there's always somewhere to find summer around the world!
Here is a list of places that you can have some fun-in-the-sun all year round!
January – British Virgin Islands
Virgin Gorda, British Virgin Islands
Whether you're going for a dive trip or planning to sail around the islands, the BVIs are definitely worth a visit in January. Just after hurricane season, temperatures typically rest in the 70's with sunny skies and a decent breeze. Cure your winter blues with a local "painkiller" cocktail!
February – Thailand
Phi Phi Islands, Thailand
From the rainforest and rich culture of the north to the beaches down south, Thailand has a it all. Visit the temples in Chiang Mai, island hop in Koh Phi Phi or go on a shopping spree in Bangkok.
You can take a scooter ride through Sapa, stay with locals or visit an elephant sanctuary. While there's adventure to be found around every corner, be sure to wind down on one of Thailand's many beaches.
Regardless of how you do it, Thailand is is calling!
March – Dubai
Shangri-La Hotel, Dubai
March is a great time to visit Dubai when things aren't too hot. From the culture, fashion, shopping and dining to the beautiful white sandy beaches, Dubai has something for everyone.
Not only is the weather ideal for heading to the beach but March is filled with activities. For 2015 travels, check out the International Boat Show, the Taste of Dubai or Design Days Dubai… just to name a few.
April – Peru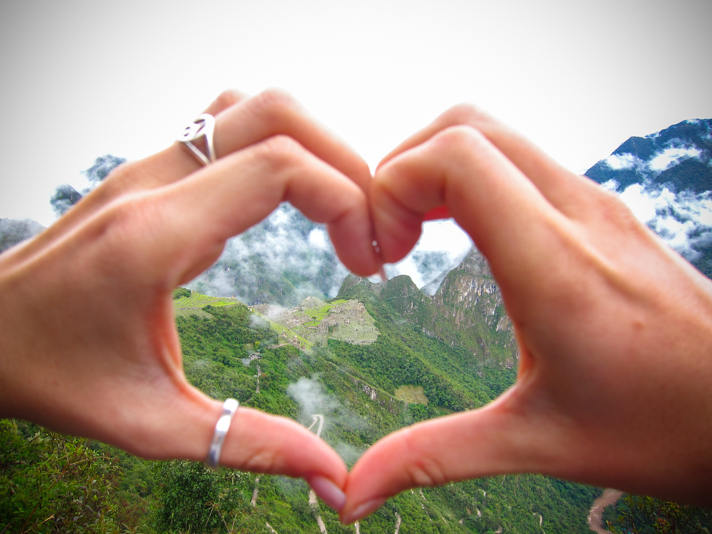 Inca Trail, Peru
April is a transitional month for visiting Peru. It's coming off the rainy season (ending in March) and just before the very busy tourist season beginning in June.
The temperatures are ideal and, though it may rain every now and then, there's still plenty of sunshine to enjoy. Don't miss hiking the Inca Trail to Machu Picchu or the beaches in Lima!
May – Bali
Ubud, Bali
May is said to be the least sweat-inducing month in Bali, which makes this the perfect month to go. Bali is known for its beautiful beaches and luxurious hotels, which by "luxury standards" are actually affordable!
Don't miss Bali's amazing diving in Nusa Penida, world-class surfing at Nusa Dua or the cultural paradise of Ubud.
June – Côte d'Azur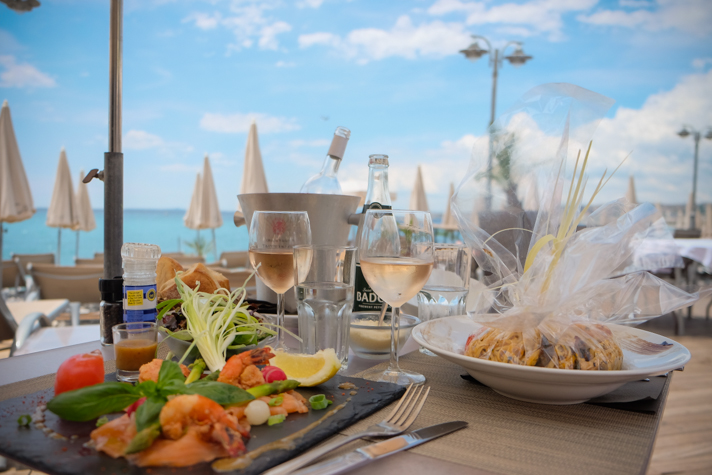 Nice, France
The sun-drenched coastline of the Côte d'Azur in the South of France is a must-visit in June. Activities such as sailing, golfing, sea fishing, biking or relaxing on the beach fill the day, while gourmet restaurants and incredible nightlife make the evenings unforgettable.
Whether its Cannes, Nice or Antibes calling to you, there are countless places to visit, so be sure to keep your trip moving if time allows.
July – Hawaii
Nā Pali Coast, Kauaʻi
The weather in the Hawaiian Islands is relatively consistent year-round, but June is particularly beautiful. While you'll find better deals in the Spring and Fall, Summer in Hawaii is still much cheaper than the high-tourism Winter season (Mid- December to March).
The sunny days are long, the temperature is ideal and all the tours are open. Island hop if possible as each island has it's own unique flavor and something special to offer.
August – Canary Islands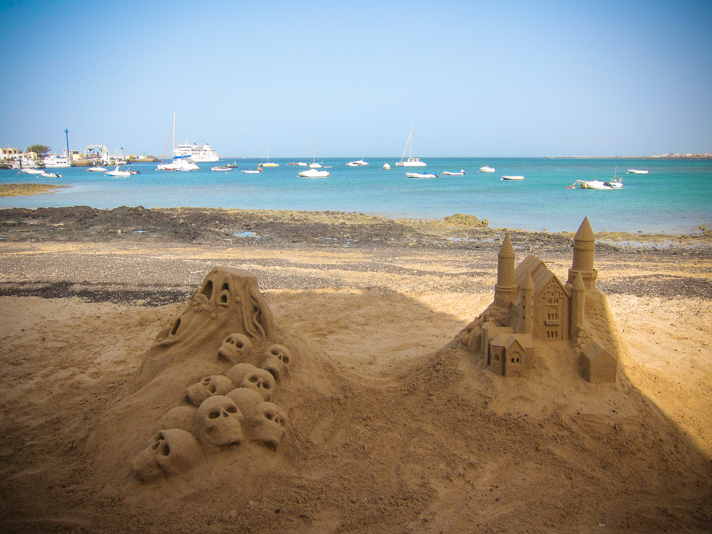 Fuerteventura, Canary Islands
The Canary Islands, located just off the west coast of Africa, have long been known as 'the islands of eternal spring,' and for good reason. Not only is the weather ideal year round but The Canaries also boast over 3000 hours of sunlight a year.
Head to Fuerteventura for The World Cup for Kiteboarding or to Tenerife for spectacular beaches.
September – Croatia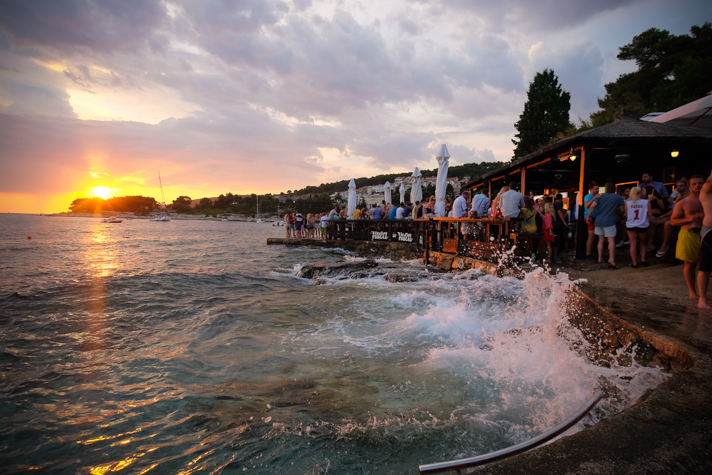 Hula Hula, Hvar, Croatia
September rounds off the peak tourism season in Croatia and is a great month for an exciting visit. The sun is out, the beaches have died down a bit and the visitors are up for a party.
If you're looking for sun-soaked parties, the beginning of the month is best for hitting up the island of Hvar or booking a boat for a week of sailing on The Yacht Week. For a more luxurious stay, I highly suggest heading to the Istria region of Croatia for wine, truffles and gorgeous seaside towns.
October – California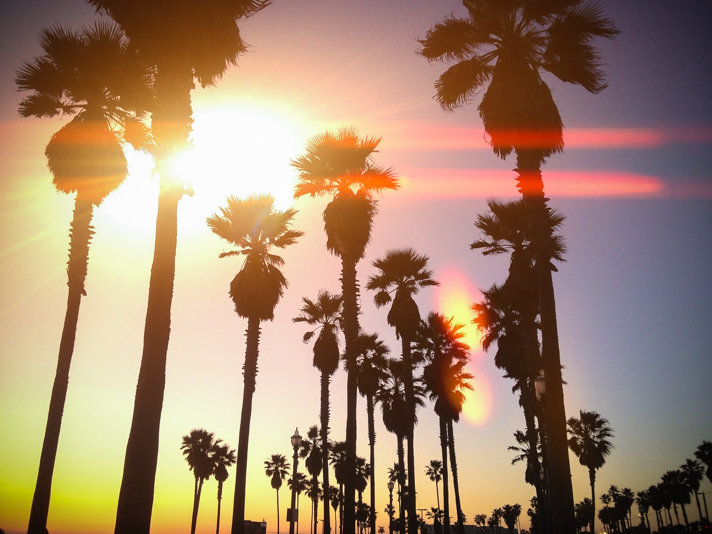 San Diego, California
Whether you prefer to put flowers in your hair in San Fran or surf the sunny coast of San Diego, October is one of the most ideal months to visit California.
As a So Cal local, I always tell people October is THE month to visit. Tourism has quieted down and we get something called an "Indian Summer" where weather heats up.
You can also plan on experiencing a massive American Halloween party if you visit October 31st!
November – Jordan
Wadi Rum Desert, Jordan
From World Wonders to the Dead Sea and even the world's oldest bar (the Cave Bar), Jordan has a lengthy list of things to do and November is an ideal time to visit as the day time temperatures tend to stay pretty comfortable.
The weather does depend on the altitude so if you plan on hitting the higher peaks, be prepared for a noticeable temperature change.
December – Australia
Bondi Beach, Australia
An Australian summer is a must for any sun-worshipper. Hit up Bondi Beach in Sydney, eat your heart out in Melbourne or dive at the Great Barrier Reef.
There are countless things to see and do in Australia in December, but New Years Eve is a particularly fun time to visit!
Reference:
www.theblondeabroad.com